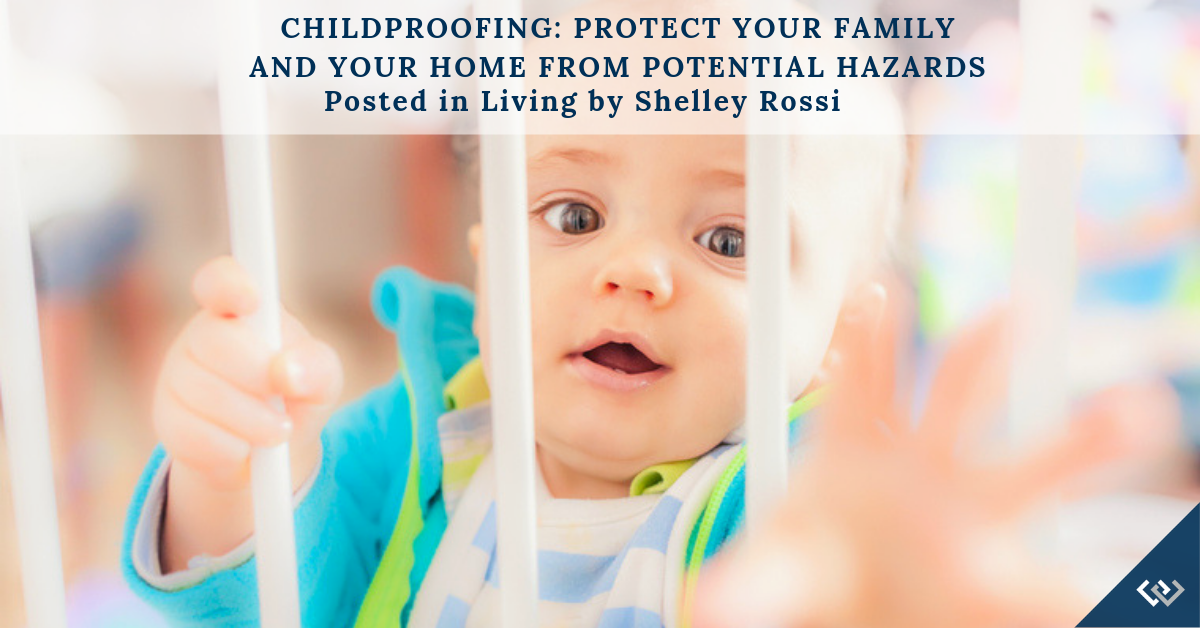 When you think of your home, it likely conjures up feelings of safety, shelter, and comfort. However, accidental injuries in the home are one of the leading causes of harm to children 14 and younger. By taking certain precautions, many of these accidents can be prevented.
While supervision is the best way to keep your children safe at home, you can't watch them every second. Childproofing, to whatever degree you are comfortable, will go a long way toward keeping your littlest loved ones safe and healthy at home.
Here are some tips to get you started.
Many accidents happen with or around water.
If you have children at home, it's advisable to adjust your water heater to no higher than 120 degrees to prevent scalding. Furthermore, you should never leave a small child unattended in a bath tub, even for a few seconds. And be sure to safely secure doors that lead to swimming pools and hot tubs, including pet doors. When cooking or boiling water, turn pot handles in, or better yet use the back burners, to prevent little hands from pulling them off the stove.
Household chemicals can be very harmful to children.
It's important not to keep poisonous materials under the sink, even if you have a cabinet guard in place. Keep dangerous chemicals up high and in a room that isn't accessible to your little ones. Seemingly innocuous medicines can also be dangerous. Make sure your medicine cabinet is out of sight, mind, and reach.
Use safety latches and gates.
It's advisable that you use safety latches on drawers, cabinets, toilets, and windows, as well as place covers on all electrical outlets. Gate off stairways and entrances to rooms, such as garages, that contain dangerous or fragile objects.
Secure furniture and other objects.
Heavy furniture, electronics, and lamps must be secured to prevent a child from pulling them over. Bookshelves and entertainment centers often come with devices that attach them to walls so that a climbing child won't topple the furniture. The end-caps on door stoppers can be a choking hazard, so it's advisable to remove them. Place plastic bumpers on sharp corners or edges of coffee tables, entertainment centers, and other furniture to prevent cuts and bruises.
Install a carbon monoxide detector.
The U.S. Consumer Product Safety Commission (CPSC) recommends that consumers purchase and install carbon monoxide detectors in addition to smoke alarms. Be sure to test both devices regularly and replace batteries as needed. The American Red Cross advises families to learn first aid and CPR, and to devise an emergency evacuation plan for fires and earthquakes.
Emergency contact info.
Last, but not least, in case an emergency does happen, always keep numbers for your child's doctor, your work and cell, and other emergency contact info in an easily found place, preferably near the phone.
Accidents can and will happen, but by following a few small steps you can have peace of mind knowing that you've done everything you can to protect your family from harm in your home.